But as hybrid models take the lead in shaping the future of work, many executives don't feel prepared to support the operational shift. In a recent survey by Riverbed and Aternity, only 32% indicated that they were "completely prepared" for a transition to hybrid work. Among other challenges, leadership faces new complexities in digital and physical access management that threaten both the employee experience and a company's overall security posture.
You've heard about the COVID-19 vaccination requirements for healthcare workers and federal employees. But now, The Occupational Safety and Health Administration (OSHA) has issued an emergency temporary standard (ETS) for the private sector. The exact fate of the standard hangs in the balance after a stay issued and reinforced by the U.S. Court of Appeals for the Fifth Circuit stipulating that OSHA may not implement or enforce the standard until directed otherwise.
AlertEnterprise, Inc. the leading physical-logical Security Convergence software company, is developing the first ever policy-based access control (PBAC) for physical security solution in partnership with BioConnect, the leading adaptive authentication software company for physical security.
The software automatically vets visitors against internal and third-party watch lists and provides
configurable alerts and workflows based on visitor status, creating critical new layers of protection for staff, patients and visitors alike. The integration will help healthcare providers deliver a higher standard of security and compliance while providing a positive, friction-free guest and host experience.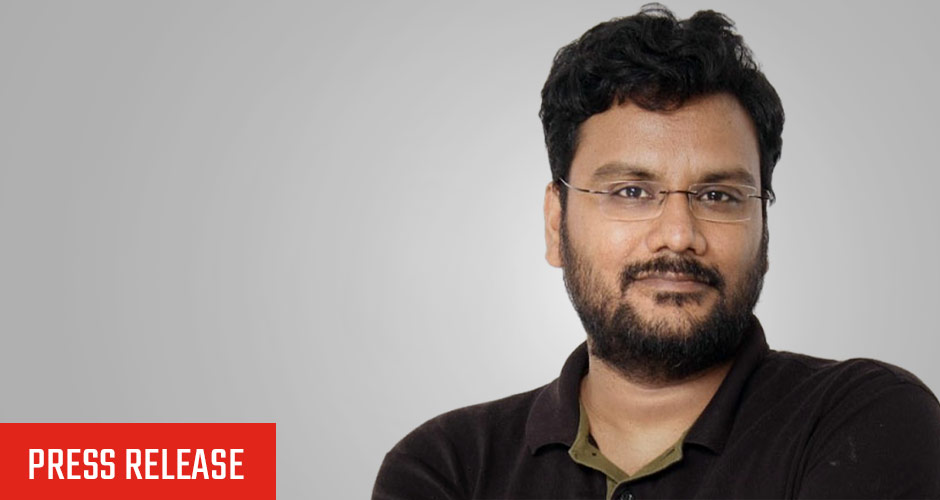 AlertEnterprise Names Harsh Chauhan as Chief Technology Officer
A 20-year technology veteran and leader, Chauhan is driving technology initiatives to rapidly expand and strengthen the company's cyber-physical security convergence offerings.
AlertEnterprise Inc., the leading cyber-physical Security Convergence software company and digital health data empowerment company BuddyCheque™ have announced a strategic partnership to deliver an integrated digital platform to manage healthcare data, analytics and identity to help businesses safely return employees to offices.
In today's new normal, companies are fundamentally reassessing how to manage physical access to comply with COVID-19-driven security and safety mandates. Managing the process and data manually takes too much time and is error-prone – two things businesses can't afford right now.
Mark Weatherford, AlertEnterprise CISO has been inducted into the CSO Hall of Fame. This recognition is bestowed upon the individuals whose work has advanced the CSO/CISO role, secured business, and inspired others in the industry. Mr. Weatherford will accept his award at the CSO50 Conference + Awards held on November 16-18, 2021.
AlertEnterprise Inc., the leading physical-logical Security Convergence software company today announced the appointment of two new members to its Advisory Board: Rich Mason and James Hughes.
AlertEnterprise today announced the launch of new COVID-19 vaccination management features in its Health & Safety Access Governance and Intelligence modules that help further support company return-to-work playbooks, prepare the enterprise for a final push against COVID-19 and protect the well-being of workers.
The recent cyber hack of water treatment plant operations in Oldsmar, FL., is another stark reminder of the growing danger of cyber-physical threats. The move toward converged security of IT, Operational Technology (OT), and Physical Security systems has never been more urgent.
COVID-19 has slowed or canceled most things in our lives. But even during the pandemic, travelers continued to move between the nation's airports and security remained essential. So, when Chicago's O'Hare International Airport, one of the world's busiest, discovered a man from Los Angeles had lived undetected inside the terminals for three months, eyebrows raised and an investigation ensued.
AlertEnterprise Inc., the leading cyber-physical security convergence software company, has achieved ISO 27001:2013 certification for information security management systems (ISMS), further demonstrating the company's commitment to the highest level of internal compliance and Security.
In the CISO position Weatherford will guide strategic aspects of data management and protection, advising cyber-physical Security policies and procedures within AlertEnterprise. In addition, Weatherford will reach out to businesses and executive professionals in the Cyber and Physical Security industries to further accelerate Security Convergence adoption.
AlertEnterprise Inc., the leading physical-logical security convergence software company today announced that its COVID-19 Health & Safety Access Governance and Intelligence modules are designed for end-to-end support with built-in Active Policy Enforcement to help California businesses meet stringent requirements of AB-685.
The Physical Security industry is at an inflection point. Digital transformation and Security Convergence have accelerated, hastened by the persistent pandemic. Physical Security, HR and IT departments have been forced to work together quickly in designing back-to-work strategies, realizing that separate silos of operations just won't cut it any longer.
Safetrust, a pioneer in virtual credential solutions, and AlertEnterprise Inc., the leading physical-logical security convergence software company, have entered into a strategic partnership to deliver next-generation digital access credentialing and controls — providing frictionless, safe and secure workspace access experience for employees, contingent workers and visitors.
Guardian External Workforce makes security, safety and privacy an integral part of the contingent worker hire-to-retire journey. The platform leverages integration with SAP Fieldglass Contingent Workforce Management to automate and streamline physical identity and workspace access delivering 360 degrees of visibility and integrated worker access management.
The physical security industry has before it an incredible opportunity: to lead business digital transformation (DX) through security convergence. Make no mistake about it, this is our latest inflection point. The emergence of the cloud and as-a-service platform economy have created a sense of urgency all the way up into the corporate boardroom. DX helps enterprises become increasingly customer focused and outward facing. 
COVID-19 has triggered a significant shift in the way organizations address the Security and Safety of their workforce. Sensing the urgency, IT, HR and Physical Security leaders realize the days of operating in silos are over – it's time to embrace convergence. In this time of unprecedented change, Security Convergence is proving one of the most effective ways to protect the workforce, enforce company policies and maintain business resiliency through automated, cross-departmental collaboration.
As employees begin to phase out this extended period of remote work and return to places of business, companies are discussing when and how to do it all safely. It is an essential task, and new territory for everybody from employees to human resources (HR) managers.
Technology plays a key role in facilitating ongoing coordination between human resources and security that bolsters food defense in a COVID-19 world.
With significant clusters of COVID-19 infection among employees—16,000 cases and 86 deaths documented by the CDC through May 2020 — the food processing and distribution industry faces significant challenges in reopening their facilities and ramping up to full capacity. Technology for health and safety access governance and intelligence, along with guidelines from the CDC and OSHA, can help support food companies in the automation of certain compliance activities and a safe return-to-work strategy.
As companies around the world prepare to reopen businesses or facilities that were previously closed or open with limited capacity, logistical and safety puzzles emerge as organizations determine how to do so safely, while keeping employees, visitors and facilities safe from the persistent threat of COVID-19.
AlertEnterprise Inc. announced today that its Guardian solution is now an SAP endorsed app, available for online purchase on SAP® App Center. SAP Endorsed Apps are a new category of solutions from SAP's partner ecosystem to help customers become best-run, intelligent enterprises. Endorsed apps are meant to deliver value with desired outcomes.
AlertEnterprise Launches COVID-19 Workforce and Workspace Health &Safety Software to Strengthen Business Strategies for Reopening
Across the globe, organizations are preparing to get back up and running in a new normal where COVID-19 is a persistent threat. AlertEnterprise today announced the launch of Workforce and Workspace Health & Safety Access Governance and Intelligence software modules to help organizations automate and proactively enforce policies for workforce re-entry, workspace social distancing, infection response and maintaining business continuity.
AlertEnterprise Named a Finalist for 2020 SAP® Pinnacle Award in SAP App Center Partner of the Year (Spotlight) Category
AlertEnterprise today announced that
SAP
has recognized it as a finalist for an SAP® Pinnacle Award in the SAP App Center Partner of the Year (Spotlight) category. The annual SAP Pinnacle Awards acknowledge the contributions of leading SAP partners that have excelled in developing and growing their partnership with SAP and helping customers meet their goals. Finalists and winners in 34 categories were chosen based on recommendations from the SAP field, customer feedback and performance indicators.
The Role of Physical Identity Access Management During A Pandemic
3 identity technology considerations for COVID-19
As COVID-19 strengthens its grip across the globe with over 118,000 cases of infected people and the World Health Organization (WHO) declaring it a pandemic, it's important for us to have a conversation about how and where technology can support enterprise efforts to protect its workforce. Here are three considerations on how a Physical Identity Access Management (PIAM) platform can help…
8 Steps to An Effective Physical Identity Access Management Strategy
Identity, trust and security are at the heart of enterprise digital transformation, making it easier and faster to engage customers and partners, create amazing experiences and offerings and level up operations. Security is now a true business enabler. Here are 8 steps to implement a holistic approach to managing physical and logical identities for employees, contractors, vendors and visitors to align security with business goals and reduce enterprise risk.
6 Ways Visitor Identity Management Transforms Guest Experiences
You know the saying about first impressions. AlertEnterprise Visitor Identity Management (VIM) software makes a powerful first impression for your customers, prospects, vendors, partners and workforce.
AlertEnterprise Integrates Physical Identity and Access Management Platform with SAP SuccessFactors HCM
AlertEnterprise Inc., the leading physical-logical security convergence software company, today announced the integration of its Enterprise Guardian Software with SAP SuccessFactors Human Capital Management (HCM) suite. The new integration is an official SAP-certified solution and is available immediately on the SAP App Center.
AlertEnterprise Unveils Next Generation Workspace Intelligence Software
AlertEnterprise Inc. announced today the launch of the next generation Workspace Intelligence, a software module designed to deliver essential space utilization insights to enterprise facility and corporate real estate teams.
New Mexico's Largest Electricity Provider Shines a Light on Converged Security | An AlertEnterprise Case Study
Utilities are extra-critical infrastructures with complex security requirements. Sophisticated threat vectors stand poised and ready to attack—with potential, ongoing risk to physical security, IT, logical and Operational Technology. Needing to satisfy compliance and regulations, as well as the latest methods to manage physical and logical access, Utilities require a solution that transcends security into businesses processes that holistically manage the enterprise.
AlertEnterprise Launches Airport Guardian FBI Rap Back Integration
AlertEnterprise Inc., the leading physical-logical security convergence software company, today announced that it has successfully integrated its Airport Guardian software with the Federal Bureau of Investigation's (FBI) Record of Arrest and Prosecution Background (Rap Back) service.
AlertEnterprise Selected by Los Angeles World Airport for New Identity Management and Credentialing System
AlertEnterprise Inc., the leading physical-logical security convergence software company, today announced that its Airport Guardian software has been selected by Los Angeles World Airports (LAWA) as the new Identity Management and Credentialing System (IMCS) at Los Angeles International Airport (LAX). Airport Guardian cyber-physical security software will be deployed to deliver a new level of converged security, identity and access intelligence, and enhanced customer experience across IT, physical and OT systems.
AlertEnterprise Founder and CEO Named a Top Influencer in the Security Industry
AlertEnterprise Inc. ("AlertEnterprise"), the leading physical-logical security convergence software company, today announced its founder and CEO Jasvir Gill, has been named to the IFSEC Global influencers in security and fire 2019 list. The list was determined by a panel of industry experts.
Case Study: AlertEnterprise - AIG Unifies Security and Customer Service as a Business Enabler
AlertEnterprise Inc., the leading physical-logical security convergence software company, today announced the completion of a new case study profiling American International Group, Inc.'s (AIG) successful deployment of Enterprise Guardian and Visitor Identity Management software to secure more than 185 locations.
AlertEnterprise Hires New Director of Sales Ashish Khurana, and Director of Marketing Reta Booij, to Accelerate Partner Growth
AlertEnterprise Inc., the leading physical-logical security convergence software company, today announced the appointment of Ashish Khurana as Director of Sales, Eastern US and Reta Booij as Director of Marketing, Partner and Events. The two appointments are part of the company's ongoing strategy to accelerate partner channel growth.
AlertEnterprise Delivers Frictionless Security with Launch of New Facial Recognition Technology for Visitor Management
AlertEnterprise Visitor Management Kiosk software with FRT delivers frictionless security to organizations that are looking to improve security and enhance customer experience with a powerful first impression at check-in. The new FRT feature provides fast and accurate on-site identity verification and makes it easy for an organization to add facial image analysis to the check-in process for employees, visitors, contractors, and guests arriving on-site.
AlertEnterprise Transforms Insider Threat Protection with Next-Generation AI-Powered Identity Intelligence Technology
AlertEnterprise Inc., the leading physical-logical security convergence software company, today announced its latest evolution in insider threat protection with the launch of its next-generation Identity Intelligence technology, available in the upcoming release of Enterprise Guardian and Enterprise Sentry software ("The system").
AlertEnterprise Continues Rapid Growth in the Middle East; Hires Ehsan Hameed as New Regional Vice President of Sales
AlertEnterprise Inc., the leading physical-logical security convergence software company, today announced the appointment of Ehsan Hameed as Vice President of Sales for the Middle East and Africa (MEA). Mr. Hameed's addition to the leadership team is effective immediately.
AlertEnterprise Hires Willem Ryan as New Vice President Marketing and Communications
Ryan brings more than 15 years of successful sales, product, and marketing experience in establishing a heightened presence of global brands in the physical security industry. Ryan will spearhead AlertEnterprise's global brand awareness and lead generation strategies.
THE INEVITABLE EMERGENCE OF THE CYBER-PHYSICAL INSIDER THREAT
One might say it was only a matter of time: We have been digitising our physical world, blurring the lines between physical and cyber-spaces. Cyber-incidents can now have direct impact on physical assets and processes, and vice versa.
Rising to meet the credentialing challenge
Security at airports has been changing for a while, but is merging physical and cyber-security the ultimate answer? Aura Moore, Deputy Executive Director – CIO at Los Angeles World Airports, explains how a converged cyber-physical security approach to identity and credential management is helping airports be more secure.
Automate airport processes with a converged cyber-physical Identity Management and Credentialing System
Ruby Deol, Chief Operating Officer, AlertEnterprise, discusses how deployment of a converged cyber-physical Identity Management and Credentialing System (IMCS) can help airports automate their processes.
Addressing Insider Threats Requires A Cyber-Physical Blended Approach
While most security teams are focused on preventing malicious outsider attacks, recent data suggests that close to 30 percen t of confirmed breaches today involve insiders.
Immediate benefits arise from linking the most obviously siloed sources of identity information. Connecting the Human Resources Management System (HR) with the Physical Access Control Systems (PACS) delivers immediate integration value and allow managers to make timely, informed decisions about facility or corporate access requests based on job role, function and relevance.