Tap to access (no physical badge required).
Now your phone can do it all—including enable fast and secure workplace access. With employee badge in Apple and Google Wallet, users can simply hold their phone or smart watch to a Wavelynx reader to instantly unlock doors and office equipment.

P.S. It simplifies things for your security team, too.

Secure access in the front. Automation in the back.
With employee badges in Apple or Google Wallets, employees can walk into buildings as quickly as they walk out. As for your security team, they'll be able to manage the entire credentials lifecycle from a single cloud platform—making activation, deactivation and monitoring a breeze.
It's an equation that always generates a positive outcome. With a mobile-first, cyber-physical security convergence platform, you'll get:
Full support for Wavelynx readers
Complete automation with role-based access
Access management and audit for temporary workers
Self-service portal for end users
Configurable workflows for critical site access
Automated access reviews and recertification
AI-powered anomaly detection and reporting for NFC credentials
Out-of-the-box integration with multiple Physical Access Control Systems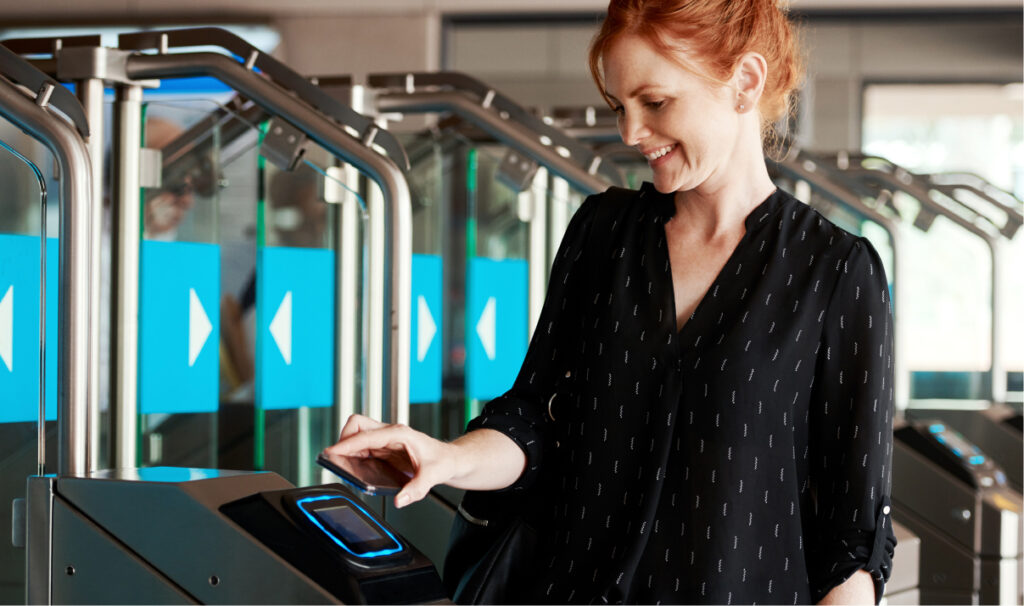 Open doors with NFC Wallet Mobile Credentials
Discover how NFC Wallet Mobile Credentials can streamline your company's access control. Ready?