Access rules the security landscape.
Every attacker wants it, and every employee has it. It's time to wipe out silos across HR, IT, OT and physical security and keep identity at the core of your physical access management strategy. You'll create a smoother employee experience and boost everyone's productivity on the job.
Remove discrepancies between physical and digital employee identities
Introduce or streamline badging in & out of physical workspaces
Maintain control over who goes where – and when – with security automation
Create a frictionless, secure workspace access experience from hire to retire
Empower employees with self-service options
Reduce the number of help requests for physical security
Automate manual, labor-intensive & error-prone tasks
Use your existing systems to deploy our solutions
Redirect employees to higher-value work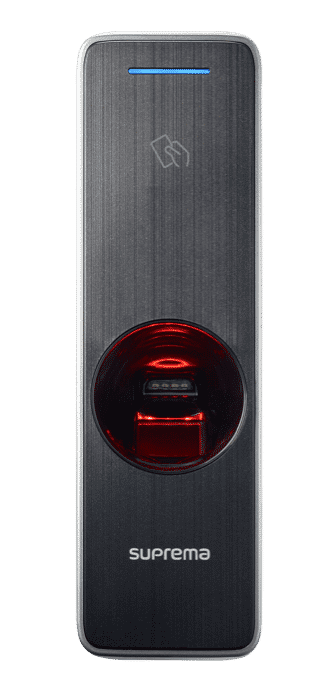 PBAC for physical security is here.
Don't just automate access. Control it according to individual schedules with the first-ever policy-based access control cloud service. 
With our convergence platform, you can pick and choose capabilities according to your organization's needs. And don't worry — they're just as easy to add on later.
Get active enforcement with a configurable rules engine and automate compliance management. Meet requirements for HIPAA, TSA, NERC CIP and more.
Use one interface to manage multiple badging systems and manage the number of active badges.
Monitor and restrict access to critical operating assets. Plus, integrate events and alerts from SCADA, DSC and plant applications into dashboards. 
Control access according to new company policies (i.e. vaccination status, testing results, etc.).
Policy-Based Access Control
Get rid of 24/7 access for increased contingent worker security and introduce biometric authentication.
Skip the custom integration.
Need to get going, fast? With out-of-the-box connectors to leading PACS, HR and IT systems like Active Directory, you don't have to worry about added coding or overhauling your infrastructure.
Manage insider threats and optimize physical workspaces.
What's happening in cyber-physical security?
Enterprise Guardian is the industry-leading Physical Identity and Access…
How to be the Leader of your PACS
Address Physical Access Control…
Unifying Multiple Physical Access Control Systems...
Getting in the building has never been so important—or complicated. Let's simplify with cyber–physical solutions that use the systems you already have.