AN EPIC APPROACH
TO THE VISITOR
IDENTITY LIFE CYCLE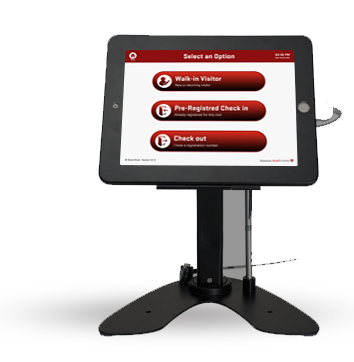 When compassionate care is the goal, safety must come first -but compliance won't be taking a backseat either. Make them go together when you digitally transform IT and physical access for patients, employees and visitors. We can help you create a smoother, more secure experience for everyone – and you can make it happen with the systems you already have in place.
MEET VISITOR IDENTITY MANAGEMENT
(VIM) FROM ALERTENTERPRISE
IT'S CERTIFIED.
HL7-certified, VIM software integrates with EPIC and automates the entire visitor identity lifecycle, including:
Pre-registration
Check in 
On-site experience
IT'S SAFETY-FIRST.
Make sure staff, patients and visitors experience the highest level of safety.
Automate the vetting of visitors against internal and third-party watch lists
Configure alerts and workflows based on visitor status
IT'S FLEXIBLE.
Automate other workflows like:
Current COVID-19 Health and Safety compliance
Vaccination checks
And more
HOW WOULD VIM BLEND IN AT YOUR HEALTHCARE FACILITY?
We like to keep it simple. Let's take a tour of how VIM fits into your facility's flow in two steps.
FIRST, HERE'S WHAT VIM DOES: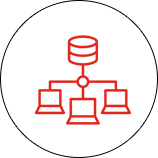 Syncs new patient records once they're created in EPIC via HL7 message
Pulls relevant patient data like name, department, MRN unique identifier, etc.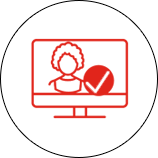 Creates a visitor profile associated with the appropriate patient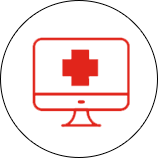 Pushes HL7 messages for discharge and updates within the EPIC HL7 interface
SECOND, HERE'S WHAT EVERYONE ELSE DOES: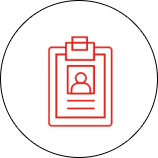 Staff issue visitor stickers, technology badges or advanced mobile credentials based on the visitor profile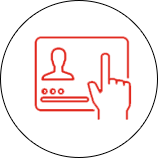 Visitors themselves check in and out using our lobby workstation software and a self-service kiosk app
What can your organization get out of VIM?

Greater security for everyone in the building

More positive, frictionless patient and visitor experience

Simplified compliance and data protection

Less burden on clinical, administrative and security staff
KEEP THE FOCUS ON CARE WITH ALERTENTERPRISE
Welcome guests safely and efficiently – even amidst ever-changing health and safety guidelines – with the support of cyber-physical solutions that integrate with EPIC. Available at Epic App Orchard.
Want to see VIM in action?
Contact us today to
© 2021 AlertEnterprise Inc. All rights reserved. AlertEnterprise, Guardian are trademarks of AlertEnterprise Inc. Other names and logos mentioned herein may be the trademarks of their respective owners.