New app prepares businesses for the new era of work by digitally transforming workplace access
Alert Enterprise today announced its Physical Access Badge Management app is now certified as part of the ServiceNow Built on Now program and is immediately available in the ServiceNow Store.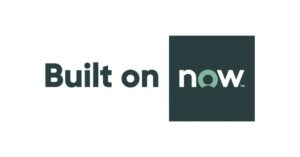 In today's new normal, companies are fundamentally reassessing how to manage physical access to comply with COVID-19-driven security and safety mandates. Managing the process and data manually takes too much time and is error-prone – two things businesses can't afford right now.
Built on the Now Platform® , the Physical Access Badge Management app extends ServiceNow's core Employee workflow capabilities by delivering a dedicated workflow for badge management, mobile credentialing and physical access administration, allowing customers to:
Simplify and automate building access enhancing the safety and workforce experience
Eliminate security gaps with automated controls for badge activation/deactivation
Deliver continuous compliance with proactive policy enforcement
Keep auditors happy with end-to-end audit data tracking
Go digital with mobile credentialing for seamless and touchless access
See immediate ROI by leveraging existing technology investments
"As businesses prepare to return their employees back to offices, the workflow of moving thousands of people safely in and out of buildings is a major challenge. The new era of work requires secure and frictionless building access at scale," said Jasvir Gill, Founder and CEO of Alert Enterprise. "Our new Now certified app empowers customers to digitally transform workplace access and deliver great employee experiences."
As a native Built on Now application for the Now Platform, the Physical Badge Access Management solution provides customers with One Platform, One Data Model, and One Architecture designed and tested for fast, agile, resilient, secure, human, connected digital transformation. Learn more about the Physical Badge Management App by visiting https://alertenterprise.com/ss-physical-access-badge-management-servicenow/.
Today's cyber and physical security identities are fragmented and so is the business value. That needs to change. Alert Enterprise takes a human-centered approach to security that fuels digital transformation and unlocks competitive advantage. The Alert Enterprise platform for People Risk Management (PRM) positions security as a real business enabler: trustworthy data, integrations, insights and automation for optimizing risk, user experiences, employee health and wellness and financial results. It's Security 2.0.
The Physical Access Badge Management app has met the high standards of the ServiceNow Built on Now Program, an app monetization framework designed to recognize partners with proven ServiceNow expertise that creates value for our customers across industries.
The ServiceNow Built on Now program empowers partners to build, test, certify, distribute and sell applications for the Now Platform. Built on Now-designated solutions deliver Now Certified digital workflows for the Now Platform, at scale, through the ServiceNow Store, OEM, and Service Provider (SP) channels.