CREATING A NEW, INDUSTRY LEADING STANDARD FOR SECURITY CONVERGENCE.
Digital Identity. Digital Security. Digital Trust.
At AlertEnterprise digital identity and trust are at the center of everything we do. We go to work each day with the mission to help organizations solve critical business and security challenges. We address those challenges by taking a universal digital identity for people and things, extending it across an entire enterprise in a secure, intelligent and efficient way.
Fact is, security is long overdue for a digital transformation, and we believe that the changing threat landscape requires a change to conventional thinking and a new approach. This new approach drives us to empower organizations with real-time data insights, so they can do more with less, create engaging employee experiences, increase compliance and reduce risk.
Our mission is to bring people, processes, data and technology together in a unique way to help organizations protect what matters most. We call it security convergence. And we develop game-changing security convergence solutions that deliver identity governance, access management, security intelligence and compliance validation across enterprise IT, HR, cyber and physical security environments.
Our leaders and experts in Security Convergence.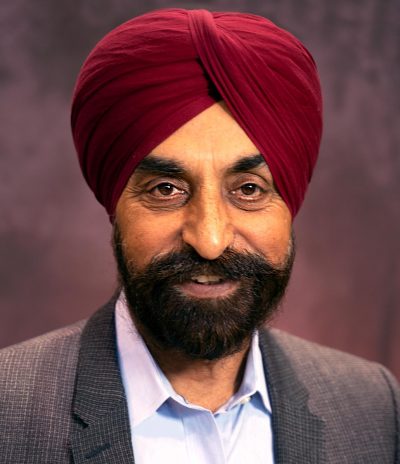 Leading the charge of digital transformation and security convergence is Jasvir Gill, Founder and CEO of AlertEnterprise Inc. An accomplished engineer by trade, Gill makes his visions reality through sound strategic development and breakthrough technology. Through his expert leadership, Gill is driving the long overdue digital transformation of the physical security industry—identifying market trends and customer needs and bringing them together in a unique way that generates outstanding business performance.

Prior to launching AlertEnterprise, Gill was the founder and CEO of Virsa Systems, where he grew the company into a global leader of application security software. An early pioneer in establishing governance risk and compliance as a software market segment, he drove exponential growth of Virsa, facilitating its acquisition by SAP in 2006.

Gill dedicates his free time to helping drive social and economic empowerment in the community and is a trustee at the American India Foundation.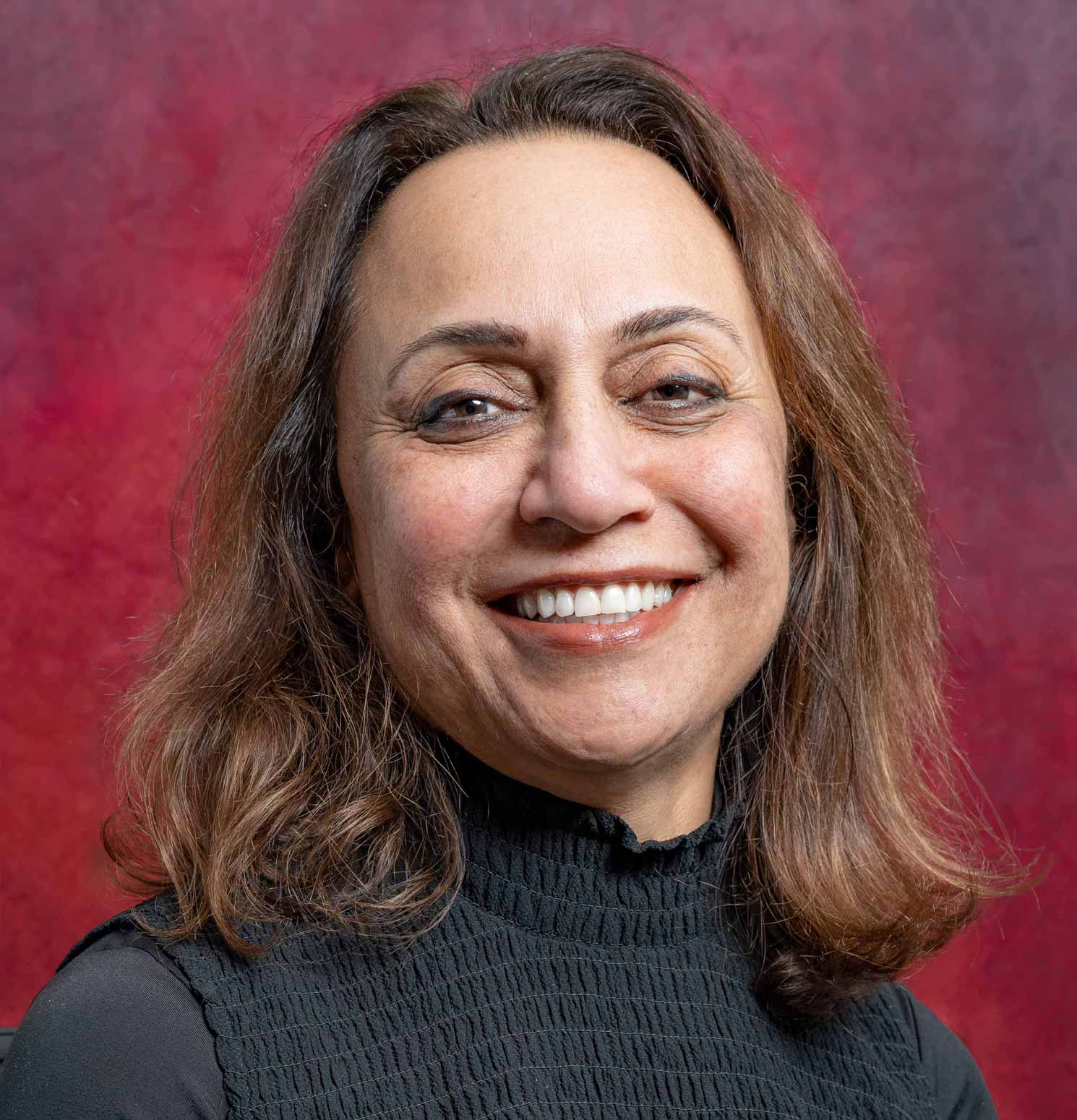 As Chief Financial Officer (CFO) and Co-Founder of AlertEnterprise, Kaval Kaur leads all finance and administrative back-office operations. Kaur is a member of the national professional organization American Institute of Certified Public Accountants (AICPA) and the California State CPA Society. Her deep experience in accounting and finance fills critical roles in contracting, compliance, auditing and administration at AlertEnterprise. Prior to joining AlertEnterprise she was the CFO and Co-Founder of Virsa Systems, a position she held until its acquisition by SAP.

Kaur is a philanthropist at heart, embracing diversity in the San Francisco Bay area through assisting with and promoting special cultural events. She recently sponsored some 2,000 public schools in rural India to advance computer literacy skills for children and is a foster mother to a 10 year old.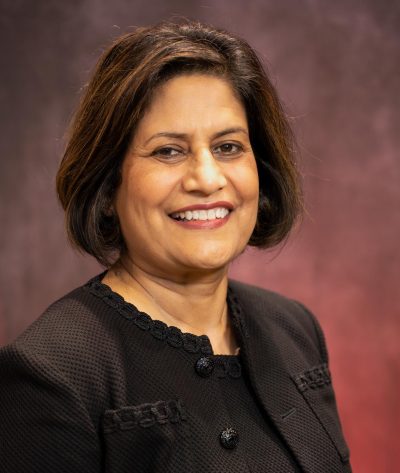 Ruby Deol oversees all business units at AlertEnterprise, focusing on day-to-day operations and complementing and balancing the overall vision of the CEO and top executives. She leads the organization in a way that encourages maximum growth performance, yet stays close to the pulse of the customer and their satisfaction levels. Her role at AlertEnterprise is embodied in a dedication to the customer first, and with more than 20 years of experience in global sales and support services Deol nurtures existing client relationships.  As AlertEnterprise continues to grow in industry recognition and stature, Deol is charged with developing and implementing methods meeting organization goals and facilitating the company's ongoing transformation.

She holds a master's degree in English from Punjab University Chandigarh, India and a bachelor's degree in Economics. Deol has been a member of the Forum of Women Entrepreneurs and Executives (FWE&E) since 2006 and the Executive Women Forum of Information Security.

Prior to joining AlertEnterprise, Deol was Vice President of SAP's global support services for the Governance, Risk and Compliance division.
Senior Vice President of Sales
Imran Rana heads global sales at AlertEnterprise and is a recognized industry speaker with deep expertise in Physical Identity and Access Management (PIAM) and SAP security best practices. Rana's experience spans ERP security, system design and audit. He has more than 12 years of experience implementing commercial applications—including analysis and design for security, network and system administration in ERP for large enterprise customers. Prior to joining AlertEnterprise Rana was a Managing Principal at SAP and he also held IT security management positions at Miller Brewing and Coors Brewing Company.
Senior Vice President of Global Business Development and Strategy
Azizur Rahman is the Senior Vice President of Global Business Development and Strategy and an accomplished industry veteran with more than 25 years of worldwide sales, business development and system integration experience across IT, Physical Security and Operational Technology. His broad subject matter expertise and achievements in engineering, consulting and solution selling delivers untold value to AlertEnterprise customers and partners.

Rahman is a sought-after industry thought leader in security, safety and risk management who embraces security convergence and digital transformation. He earned his bachelor's degree in Electrical Engineering Technology from Western Kentucky University in Bowling Green. Rahman held previous high-level leadership positions at Incontrol Simulation, Stanley Security and Rockwell Automation before joining AlertEnterprise.
Vice President of Marketing and Communications
Willem Ryan is responsible for developing and overseeing the company's global marketing and communications messaging strategy and building brand awareness worldwide. Ryan joined AlertEnterprise in 2019 and brings more than 15 years of successful sales, product and marketing experience to the company. Ryan is a master at establishing a heightened presence of global brands in the physical security industry.
Managing Partner | Kleiner Perkins Caufield & Byers
Ray Lane is focused on helping entrepreneurs with technological and market insight, organizational development, team building, selling and managing growth.
Since joining KPCB, Ray has sponsored several investments for the firm in enterprise and consumer technology, as well as clean and alternative energy. He serves as Executive Chairman of the Board of Hewlett-Packard. He also serves on the board of Quest Software. Before joining KPCB, Ray was President and Chief Operating Officer of Oracle Corporation, the second-largest software company in the world and the leading enterprise software and services company. During his eight-year tenure, Oracle exhibited phenomenal revenue growth from approximately $1 billion in 1992 to over $10 billion. Ray led Oracle's business expansion beyond its core database technology into enterprise applications and professional services. Before joining Oracle, Ray was a senior partner with Booz-Allen & Hamilton. He also served on Booz-Allen's board of directors and executive management committee. Prior to Booz-Allen & Hamilton, Ray served as division vice president with Electronic Data Systems Corp (EDS). In addition, he spent ten years with IBM in various product-management, sales and marketing positions. Ray received a Bachelor's degree in mathematics and an honorary Ph.D. in Science from West Virginia University (WVU). He was elected to the Academy of Distinguished Graduates of WVU, served as a director of the WVU Foundation Board.
General Partner | Opus Capital
Gill Cogan brings more than 25 years of venture capital investing experience in software, communications and semiconductors as well as experience building and leading venture capital firms.
Prior to Opus, he was a founding partner and Managing Partner of Lightspeed Venture Partners. He was also Managing General Partner at Weiss, Peck & Greer Venture Partners. Prior to joining WPG in 1990, Gill managed the West Coast operations of Adler & Company and was on the team that made investments in companies such as Mercury Interactive (NASDAQ: MERQ, acquired by Hewlett Packard (NYSE: HPQ)), Zoran Corporation (NASDAQ: ZRAN) and IXYS (NASDAQ: IXYS). He was one of three General Partners who formed the first independent Israeli venture fund in 1985. Gill has significant operating experience as a result of his tenure as CEO of Formtek Inc., a systems company based on technology developed at the Carnegie-Mellon University, which was acquired by Lockheed Corporation. He is Chairman of the Board of Directors of Electronics for Imaging (NASDAQ: EFII) and serves on the Board of Directors of several privately held companies. Gill holds an MBA from UCLA.
Founder and CEO | AlertEnterprise, Inc.
Jasvir Gill is the Founder and CEO of AlertEnterprise and has more than 20 years of experience in security, compliance and access management. Prior to AlertEnterprise, Jasvir was the Founder and CEO of application security company Virsa Systems where he led the design of the Virsa Continuous Compliance Suite.
An early pioneer in establishing governance risk and compliance as a software market segment, Jasvir drove the growth of Virsa as an enterprise software provider signing up over 400 major corporations and organizations as customers. Virsa Systems was acquired by SAP in a deal valued at $400 Million. SAP made significant additional investments in this business and went on to sign up over 1,000 enterprise customers under the continued leadership of Jasvir who took on the role of Senior Vice President and General Manger of the SAP GRC Business Unit. In 2007 Jasvir left SAP to establish AlertEnterprise and implement his vision to deliver the next generation of security applications.
Co-Founder and Chief Security Strategist for NexDefense
Michael is an, award- winning expert and internationally recognized thought leader in information, automation and control systems cybersecurity. In addition to his current role with NexDefense, Michael is the Founder and Chair of the National Board of Information Security Examiners (NBISE), serves on the board for the Council on Cybersecurity and is the ICS & SCADA Lead for the SANS Institute.

Previously, Michael served as Vice President and Chief Security Officer at the North American Electric Reliability Corporation (NERC), where he oversaw the implementation of cybersecurity standards across the North American electric power industry. Prior to joining NERC, Michael was Vice President and Chief Security Officer for American Electric Power and held notable leadership positions at Idaho National Labs (INL).
While at INL, Michael recognized the need to bring intelligence-type analysis to corporate networks as he identified numerous risks to the hardware, software and systems used by many individual organizations. Additionally, Michael became involved in the development of SOPHIA, a patent-pending Industrial Network Anomaly Detection (INAD) system that covertly detects deviations from normal automation or systems controls operations.
Founding partner at Aspen Chartered, Homeland Security advisory Council Member
Mark Weatherford is the Founding Partner at Aspen Chartered, and member of the Homeland Security Advisory Council. He was appointed as the first deputy undersecretary for cybersecurity at the Department of Homeland Security from 2011 to 2013.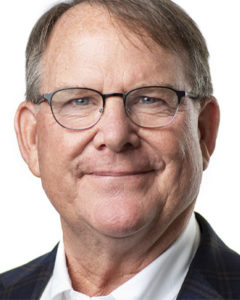 Mr. Weatherford is a former Navy cryptologic officer and led the Navy's Computer Network Defense operations and the Naval Computer Incident Response Team. He was also appointed by Governor Arnold Schwarzenegger as California's first chief information security officer in the Office of Information Security and was the first chief information security officer for Colorado, where he was appointed by both Governor Bill Owens and Governor Bill Ritter. Mr. Weatherford earned a bachelor's degree from the University of Arizona, a master's degree from the Naval Postgraduate School and holds the Certified Information Systems Security Professional (CISSP) certification. He was awarded SC Magazine's "CSO of the Year" award in 2010, named one of the "10 Most Influential People in Government Information Security" by GovInfoSecurity in both 2012 and 2013, selected for the 2013 CSO Compass Award for leadership achievements in the security community, and selected as a 2017 SC Media Reboot Leadership Award "Influencer." In 2018, Mr. Weatherford was inducted into the International Systems Security Association (ISSA) Hall of Fame.
Advisory Board Member at AlertEnterprise
HP and EDS for over 29 years. Adding to that experience is 20 Years of experience at AT&T and Michigan Bell with 15 years in leadership positions.

Dennis has the distinction of managing over 150,000 different people during his career. Dennis chose retirement from HP to join two non-profit boards and has been vetting some commercial company boards to leverage his 49 years of experience. At HP his last assignment was to lead the Americas Enterprise Service business for with full P&L responsibilities for $8.4B in revenues and 36,000 employees. During that period he also served on HP's Diversity and Inclusion Board, PAC Board, Veterans Employee Network Board, and the Standards of Conduct Board. Dennis was elected Chairman of the Board of TechAmerica for 2013 and served in that capacity until the CompTIA merger in May of 2014.
Vice President of Business Development, Partnerships, and Sales at DataVisor
David Cassady is the Vice President of Business Development, Partnerships, and Sales at DataVisor, the leading fraud detection platform powered by transformational AI technology.

David's focus in on expanding partnerships, increasing sales, and growing the client base. David brings over two decades worth of executive-level experience to his role with DataVisor. He has held similar positions at companies such as Greenlight Technologies and Alert Enterprise, and have led several high-growth startups through successful IPOs and acquisitions, including Virsa Systems (acquired by SAP) and Interwoven (acquired by Autonomy, in turn acquired by Hewlett-Packard).
Start-up Farms Investors Inc. (SUFI) provides early-stage venture capital, physical and back-office infrastructure, professional guidance and mentoring to start-up companies developing software solutions and web services. SUFI is headquartered in Fremont, CA.
Opus Capital is a venture capital firm with more than $1 billion capital under management, investing in committed, high integrity entrepreneurs building early-stage technology companies. The team has participated in the successful outcomes of more than 80 companies (including 50 IPOs) in the U.S. and in Israel. Opus Capital is headquartered on Sand Hill Road in Menlo Park, CA.
Kleiner Perkins Caufield & Byers (KPCB) is committed to helping entrepreneurs build enduring market-changing institutions, defining new business sectors or expanding existing ones. Since its founding in 1972, KPCB has backed entrepreneurs in over 600 ventures, including such household names as Amazon, Sun, Genentech, Intuit, Verisign and Google.