Mobile Healthcare Data and Workforce COVID-19 Analytics for a Safer Workplace
With the demand for mobile access to healthcare skyrocketing, AlertEnterprise and Buddy Cheque™ have partnered to empower individuals and organizations with data and insights to create a safer workplace environment.
The inability to effortlessly share and access healthcare information has increased the negative impact of the COVID-19 pandemic on business operations, lengthened shut-down periods, and has complicated reopening efforts.

The Guardian and ConfirmD™ platform integration delivers a secure digital healthcare data and analytics solution to help businesses reopen operations and return their workforce to offices with confidence.
1. REGISTER
2. UPLOAD TEST / VACCINATION RECORDS
3. GET BACK TO LIFE
ConfirmD is available for download on iOS and Android app stores. Users register for the app and validate their identity using best-in-class verification methodologies.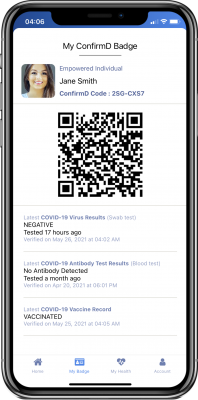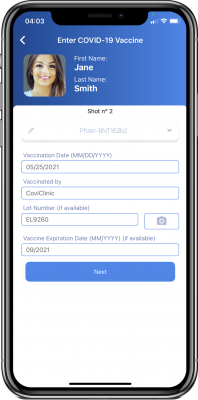 automatED EMPLOYEE ACCESS BASED ON COMPANY'S COVID-19 POLICIES
VACCINATION DATA LINKED TO EMPLOYEE IDENTITY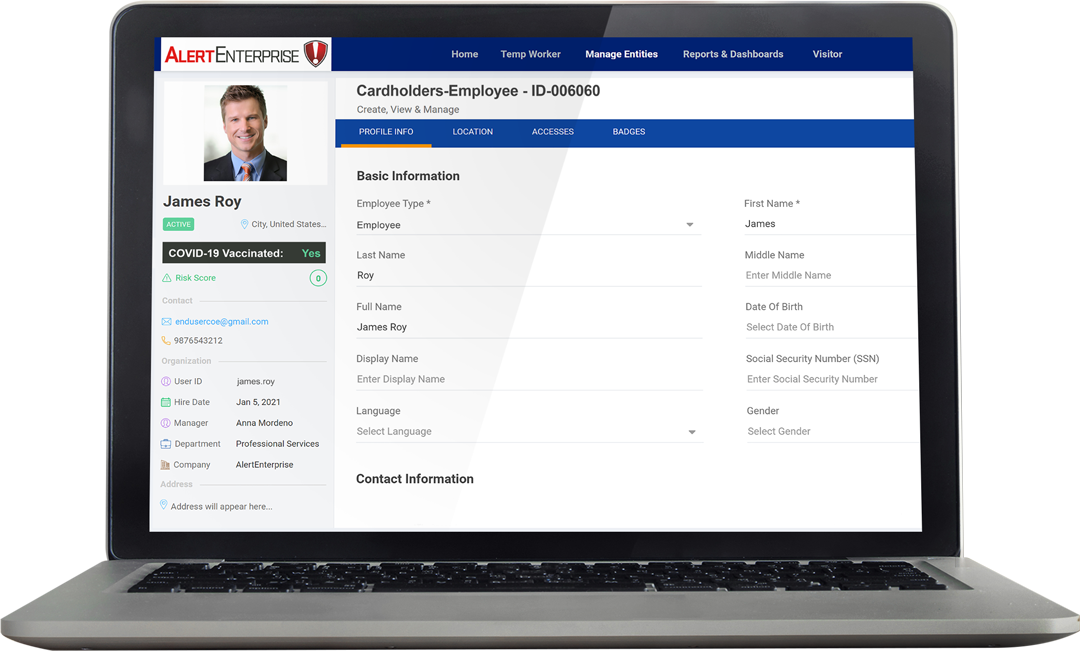 Businesses gain a full view of vaccination among the workforce population with the platform's analytics and dashboards, and automate physical security controls to deliver frictionless access to the workplace according to COVID-19 vaccination re-entry policies.
ANALYTICS AND TRACKING ACROSS THE ENTIRE ENTERPRISE
Vaccination dashboards provide critical analytics and insights of vaccination status across the entire organization.