New Mexico's Largest Electricity Provider Shines a Light on Converged Security
PNM successfully deployed Enterprise Guardian software as a single unified interface to centrally manage access requests for both logical and Critical Infrastructure Protection (CIP) Systems
Ruby Deol
AlertEnterprise COO
"Like all Utilities, PNM faces stringent CIP compliance regulations for access management, Enterprise Guardian is the only solution that delivers frictionless, safe, secure and compliant workforce access management across HR, IT, Cyber, OT and physical systems."
But first, a fast, secure deployment.
Sophisticated threat vectors stand poised and ready to attack—with potential, ongoing risk to physical security, IT, logical and Operational Technology. Needing to satisfy compliance and regulations, as well as the latest methods to manage physical and logical access, Utilities require a solution that transcends security into businesses processes that holistically manage the enterprise.
This was the challenge facing Public Service Company of New Mexico (PNM), the state's largest electricity provider. PNM looked to reevaluate its physical security and electronic access compliance approach, which was decentralized, manual and needed to be more efficient.
PNM successfully deployed Enterprise Guardian software as a single unified interface to centrally manage access requests for both logical and Critical Infrastructure Protection (CIP) Systems, with automated audit and compliance reporting to meet CIP-004 regulatory standards. It has converged employee and contractor access across all connected logical systems, providing an enterprise-wide identity and access governance platform that transcends security and enables key business processes.
You can see a demonstration of the full line of AlertEnterprise software at GSX 2019 September 10-12, SAP SuccessConnect September 16-18, and SAP for Utilities, October 21-23.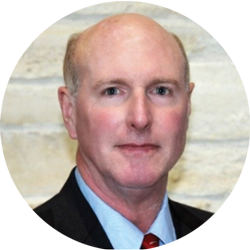 Gary Todd
Associate Director, Cyber Security
PNM Resources Industries
"AlertEnterprise software provided PNM with a proactive and automated solution to ensure compliance, mitigate risk, and enhance our security posture, the software's ability to manage convergence across physical, logical and OT environments is a true business enabler and aligns with our vision for digital transformation."
Insider threat detection is a demo away.
Let's up your security response and power your digital transformation with machine learning. No coding required.